CareNet Celebrates 10 Years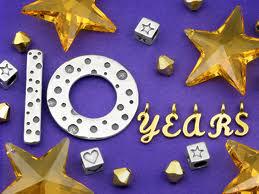 2013 marks CareNet's 10th Anniversary! During the past 10 years, more than 25,000 Lucas County residents have been enrolled and collectively have received over 430,000 medical services valued at $145 million dollars based on Medicaid reimbursement rates for free or on a sliding fee scale.
CareNet is for residents of Lucas County, Ohio with low incomes, who are not eligible for public or private healthcare coverage, are now receiving healthcare services as members of Toledo/Lucas County CareNet. CareNet is an innovative program that provides coordinated healthcare services on a sliding fee scale or for free for eligible low-income Lucas County residents.
Emergency and inpatient services are offered to CareNet participants at participating hospitals. Primary care services are offered by physicians at many locations sponsored by Neighborhood Health Association, the Toledo-Lucas County Health Department, Mercy and ProMedica. Specialty care is provided through hospital clinics and volunteer physicians. Transportation is provided free of charge by TARTA bus service for medical appointments.
Additional collaborating partners include the City of Toledo, the Academy of Medicine of Toledo and Lucas County, University of Toledo Medical Center, Lucas County Commissioners, St. Luke's Hospital, United Way's First Call for Help, Islamic Medical Association, Dental Center of Northwest Ohio, private physicians and many others.
---
Helping residents of Toledo & Lucas County live healthy, fulfilling lives.
---